Web portal is a place where user can get any information and organize that in his own way. The information present in the web portal is not necessarily related to each other. So all the users will get their details they are looking for. Example for these types of websites is the directory websites, which list any type of information by category or group.
They provide access to information from various sources via a single personalized home page. iGoogle and yahoo portals are the good examples of customer portals.
So the challenge is to adopt the best features of the best web portals, while also satisfying all requirements for business use. This is difficult, but getting easier and more practical with advances in web development technologies. Nilam Software Solution have the best methods and people to accomplish this job for you.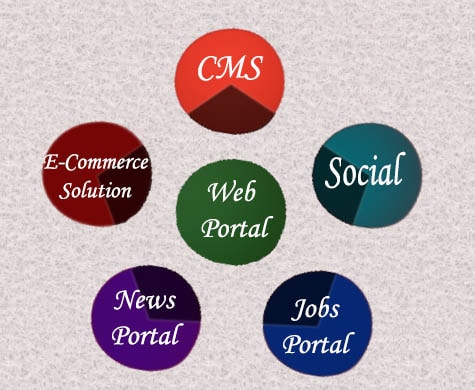 We are one of the emerging firm based in India. We are providing all in all web development and digital marketing solutions.
We want to see ourselves as a leading IT industry, offering various type software solution by which our client can increase there presence in market and be on top.
Web Designing & Development
Digital Marketing
Mobile App Development