Email marketing is one of the marketing strategy. Email marketing is the act of sending a message to a group of people by using email. Through email marketing you are able to send relevant messages to your customers. This can help you to build customers
Importance of email marketing:
Flexible design – You can send plain text, graphics or attach files.

Scalable – Email marketing can be used to reach large audiences or smaller targeted lists.

Shareable – It's easy for people to forward, building your business by reputation word of mouth or viral marketing.

Conversions – people can click on links and follow your call to action immediately.

Measurable – it's easy to attribute value to a campaign by using web analytics software. You can easily test different copy, subject lines and design and see which is most effective. This allows you to Optimise future campaigns.

Less intrusive – unlike telephone marketing, recipients can read your message at a time that suits them.

Cost- effective – Here we have paid and free tools available. The costs of email marketing can be much lower than many other forms of marketing. There are no printing or media space costs.

Environmentally-friendly – email marketing is much better for the environment than direct marketing.

Time saving – through automation you can trigger emails to be sent to users based on an action they have performed on your website eg. welcome email when a user signs up to your website or an email offering a discount incentive if user abandons an online shopping cart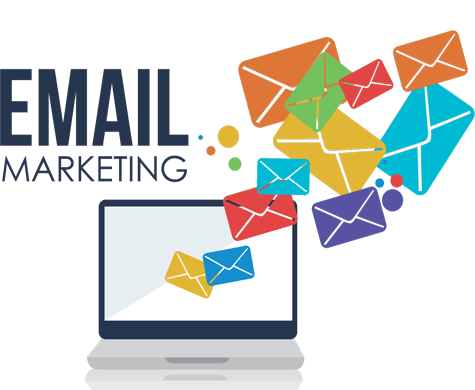 We are one of the emerging firm based in India. We are providing all in all web development and digital marketing solutions.
We want to see ourselves as a leading IT industry, offering various type software solution by which our client can increase there presence in market and be on top.
Web Designing & Development
Digital Marketing
Mobile App Development