The days are gone from the age old static website to dynamic up-to-date content websites. Every day new things are happening and your companies will have new success stories and news to tell the world. A CMS website will make your life easy for updating the website with new contents and that will lead people to visit your website frequently.
Advantages
Easy to maintain and update.

Allow more people to share and contribute.

Access Control to data based on user role.

Control data validity and compliance.

Reduces redundancy of data.

Dynamic and up-to-date reporting.

Improve communication among users.

Define data as almost anything: A documents, movies, texts, pictures, phone numbers and articles etc.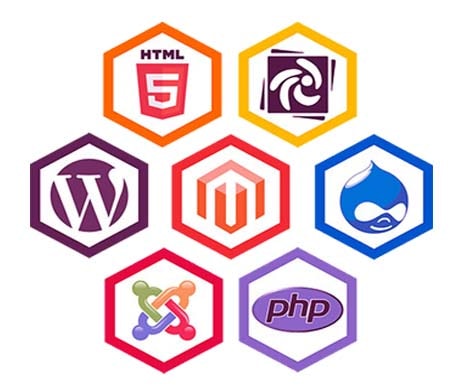 We are one of the emerging firm based in India. We are providing all in all web development and digital marketing solutions.
We want to see ourselves as a leading IT industry, offering various type software solution by which our client can increase there presence in market and be on top.
Web Designing & Development
Digital Marketing
Mobile App Development